Magic Touch Skin Care is your source for professional electrolysis in New York, NY. With our services, you will achieve permanently hair-free skin without dealing with painful and frequent treatments. Our certified electrologist is proud to offer many different options for every individual. Schedule a visit to us today to experience easy hair removal for every part of your body.
Safe and Effective Hair Removal
There are many hair removal methods on the market today. Endless products exist, from razors to lotions that promise smooth and stubble-free skin. However, these products are only a short-term solution, and they could end up causing painful skin reactions and other issues. Instead of repeatedly spending money and going through the hair removal process, choose electrolysis as an easy, safe, and convenient alternative.
What is electrolysis hair removal? This proven technique is a safe, relatively painless, permanent way to eliminate unwanted hair without the risk of scarring or scabbing. You'll see fantastic results in just a few months. Our electrologist, Surila Bajaj, is fully certified to perform your services. While we use a blended method perfect for African-American hair, we offer our services to clients with all hair types.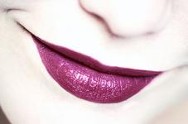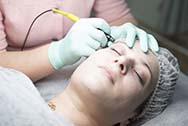 Laser Hair Removal
In addition to our professional electrolysis services, we also offer laser hair removal, ear piercing, and waxing services. Please note that we need to see your skin and hair condition to determine how many laser treatments are required. Ditch the razors forever with a visit to our office. You can reach out to us today to discuss pricing for this service.